Fabricating Services in Atmore, AL
When it comes to metal fabricating services, you need experienced welders and machinists who can do it all to provide you with the finished product you need. From shearing and rolling to cutting and welding, Escofab Inc. is ready to provide complete metal fabricating, no matter the design demands of your product. We fabricate to exacting standards, so you're left with exactly what you want.
Our massive 25,000 square foot facility in Atmore, AL is equipped with all the equipment needed to bring your concept or design to life. Trust us to get it done quickly, without compromising on standards or quality.
Our Metal Fabricating Capabilities
When seeking fabricating services, you need solutions that meet the complexities of your project. At our Atmore, AL shop, we rely on a swath of machinery designed to live up to your fabrication expectations. No matter how simple or complex your design is, our fabrication specialists will take it through the process to ensure every angle, measurement and other important parameters are to-spec.
Angle Roll
CNC Punch
Iron Workers
Plasma/Flame Cutting
Plate Rolls
Press Brakes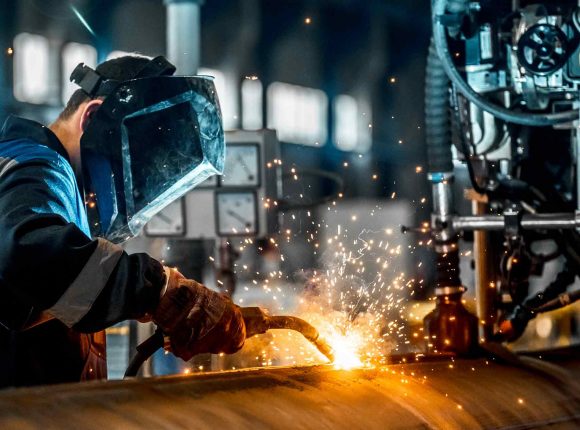 Materials We Work With
Our metal fabricating abilities extend to all major alloys, as well as UHMW plastic. With full welding and CNC machining capabilities behind us, we're quick to fabricate even complex components, no matter what materials are involved. Don't hesitate to reach out to us to inquire about the material specifications for your project.
Aluminum
Galvanized steel
Stainless steel
UHMW plastic
We Fabricate to Exacting Specifications
When you need a fabrication partner that understands the concept of quality, look no further than Escofab Inc. We're ready to fabricate just about anything you need, no matter the specifications. Contact us today at 251-368-1261 to inquire about your design or to learn more about our capabilities.