Welding Services in Atmore, AL
Welding is an integral part of many assemblies and fabrications. It takes a skilled welding company to deliver flawless welds that are sturdy and reliable, while also keeping the finished patina of the product. At Escofab Inc., our welding services are second to none, and we operate a fully equipped welding shop in Atmore, AL with everything required to turn out superior finished products.
Our welding capabilities are extensive, spanning all primary alloys. From joinery to spot welds, assembly to reinforcement, our welding services meet the needs of every product and application. Trust us to turn out exceptional welding work, no matter the scope.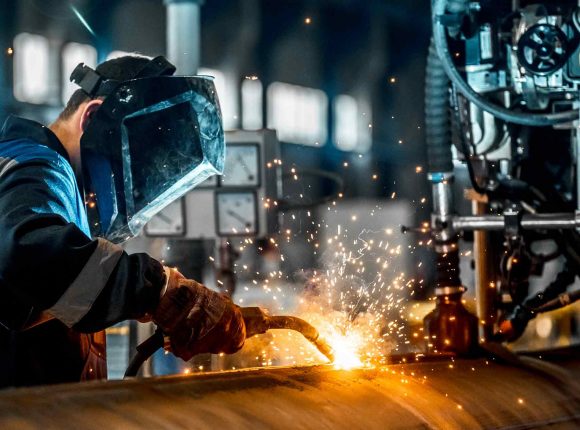 Our Welding Capabilities
From joinery welds during fabrication to spot weld repairs on your vital equipment, we're a welding company with the capabilities to ensure flawless solutions, every time. You'll be able to see the quality of our welds firsthand and you'll rely on them to stand up to whatever your environment throws at them. Our welders are some of the best in the region, and we give them the equipment necessary to do their best work on your project.
7 MIG Welding Stations
Seam Welder
Spot Welder
Aluminum Welding
Complete Welding Services
Our welding services are available to local-area business in Atmore, AL and companies throughout the region seeking skilled repair and fabrication services. With the ability to weld most alloys, we're equipped to quickly identify your needs and meet them. Whether it's spot repairs on a machine, seam welds as part of custom fabrication or complex reinforcement welds to improve durability, we weld with the end application in mind.
Put Your Trust in Our Welding Company
You need welds that are precise, durable, and done to a superior standard. At Escofab Inc., our welding focuses on both form and function, and you can always expect results that hold strong and look great. For more information about our welding, powder coating, and metal fabricating capabilities, contact us today at 251-368-1261 for more information.