Powder Coating & Other Services in Atmore, AL
When it comes to metalworking, Escofab Inc. offers customers a complete solution. From CAD design for unique components, to crane service to lift and move heavy fabricated pieces, to paint and powder coating finish services, we do it all at our Atmore, AL shop. From concept to creation and beyond, we strive to partner with you on any and all fabricating services, machining, welding and finishing services.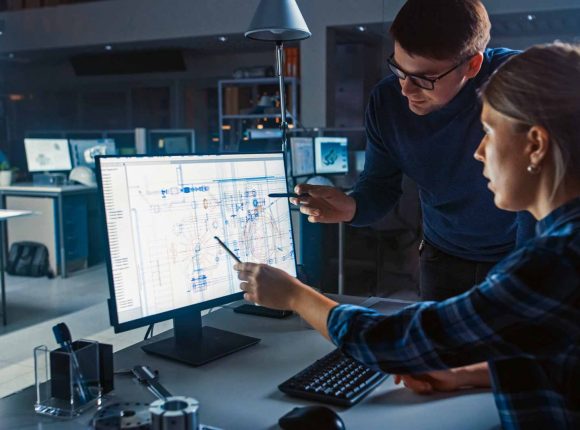 CAD Design and Programming
We employ a talented team of visual form engineers proficient in SolidWorks and AutoCAD Design Software to help render to-scale models of your custom components. Our detailed approach makes for a design that's easily translated to CNC protocols, so we can quickly take your concept from design to production in no time. We even handle the CNC programming in-house, to ensure everything goes smoothly from the start.
Finishing & Paint Room Services
Nothing makes a finished product quite like a powder-coated patina or a fresh coat of paint. We offer both! Our Atmore, AL facility is equipped with powder coating booths and industrial paint rooms to ensure the highest caliber finishing services, no matter what type of coating your component requires. We specialize in electrostatic powder coating and a variety of paint room services.
Overhead Crane Service
Need heavy components fabricated or customized? Our shop is equipped with 5-ton overhead cranes to handle the heaviest of fabricated products and components. More important, we have licensed crane operators on staff to ensure your equipment is handled correctly while we work on it. And, when it comes to loading and unloading for transport, we take the headaches out of the process!
Start-to-Finish Metalwork Services
Let Escofab Inc. provide you with start to finish metalwork services and results that exceed your highest expectations. Contact us today at 251-368-1261 to inquire more about our capabilities or to discuss the details of your project.