Machining Services in Atmore, AL
With CNC and manual equipment available at our 25,000 square foot facility in Atmore, AL, Escofab Inc. has complete capabilities when it comes to providing our clients with machining services. From simple modifications to existing parts and equipment, to custom CNC machining for high-spec parts, we do it all. Our uncompromising commitment to quality and penchant for excellence extend to every project, no matter the scope of work, final application or industry.
When you choose us for manual or CNC machining, you're getting the assurance of superior craftsmanship, attention to detail and the capability to deliver on your project.
Our Machining Capabilities
Machining to a high degree of precision takes a full stable of equipment. At our Atmore, AL shop, we're more than equipped to tackle any and all machining services your project may require, from turning and milling to multi-axis precision cuts and drilling. With manual and CNC mills at our disposal and experienced operators behind them, there's virtually nothing we can't machine.
2 multi-head drill presses
Acme threading machine
Brown & Sharp surface grinder
Fadal CNC vertical machining center
GMC manual lathe
Mazak CNC lathe
Monarch manual lathe
Oster threading machine
Pilgrim manual mill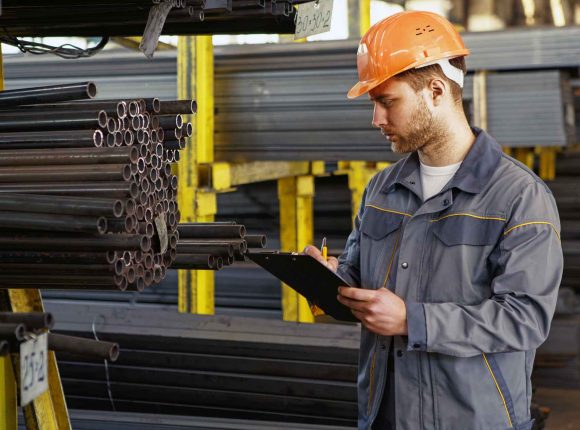 Advanced CNC Machining
Our expertise with CNC machining spans decades, to the earliest iteration of these machining centers. Over the years, we've grown our knowledge and expanded our shop's capabilities to offer advanced CNC machining at some of the best costs around. Not only can we machine to tight tolerances and specifications, our mills run with minimal setup time, putting your job through the queue quickly.
Expect great turnaround on both one-off and short-run milling.
Experience Excellence in Machining
At Escofab Inc., we measure our success by the high caliber of work we deliver to every client. From milling and turning to grinding and drilling, expect results that meet the exacting specifications of your parts or components. For more information about our capabilities or to discuss the details of your machining, welding, or powder coating project with us, please contact us today and call 251-368-1261.